HOT WHEELS UNLEASHED™ 2 – TURBOCHARGED TRAILER – NEW GAMEPLAY TRAILER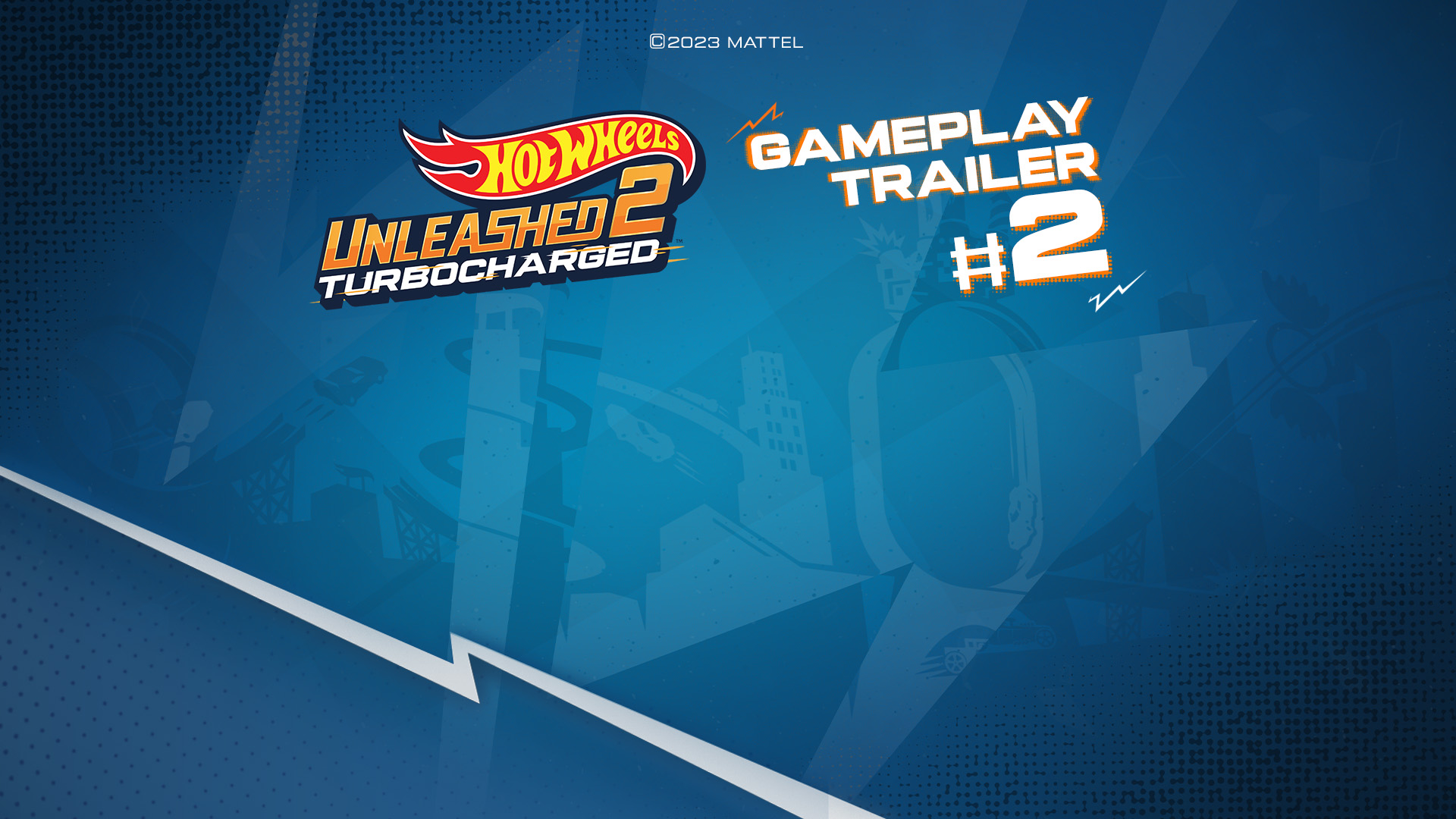 Enjoy new game modes, experience an engaging story-driven campaign featuring original characters, explore amazing tracks in breath-taking locations, and perform new daring moves to win the race. Start your engines, because the journey into the high-octane world of Hot Wheels Unleashed™ 2- Turbocharged promises to be a non-stop thrill ride.
TURBO CHARGE THE FUN WITH FIVE NEW GAME MODES
Put your strategy and survival instincts to the test in Elimination mode, where every few seconds, the vehicle in last place will be eliminated from the race. Harness your drifting skills to maintain precision and style as you light up the score board in Drift Master mode.
Abandon the iconic orange tracks to explore new environments as you venture into a free-roaming race where creativity and curiosity lead the path to victory in Waypoint mode.Compete in exhilarating online battles to collect as many gears as possible in Grab the Gears mode.
And finally, chaos will reign supreme in the Clash Derby mode. Choose your Monster Truck and hit your opponent as hard as possible to become the king of the track in thrilling online duels.
SAVE THE CITY IN A CAPTIVATING STORY-DRIVEN CAMPAIGN
Hot Wheels Unleashed™ 2 – Turbocharged will take you back to the city, where a series of creatures mistakenly released by Professor Tanabe are sowing panic and wreaking havoc. So, Robert and Darla, along with their robotic assistant XR046, are called in to save the day and restore peace. Enjoy exquisite animated cutscenes that introduce the background and personality of each character while you play through breath-taking battles against five bosses to rescue the city and its inhabitants.
LET YOUR IMAGINATION RUN WILD WITH OUR CREATIVE EDITORS
Use exciting new modules to create the track of your dreams or explore community creations with Track Builder. Plus, the new Sticker Editor implemented within the Livery Editor allows youtocreate, save, and share original patterns and shapes.
CROSS THE FINISH LINE
Featuring five fun new game modes, a riveting story-driven campaign, and powerful editors with unlimited possibilities, Hot Wheels Unleashed™ 2 – Turbocharged is revved up and fun for the whole family.
Hot Wheels Unleashed™ 2 – Turbocharged is available now for pre-order on PlayStation 5, PlayStation 4, Xbox Series X|S, Xbox One, Nintendo Switch™, and PC via Steam and Epic Games Store.