HOT WHEELS UNLEASHED™ 2 – TURBOCHARGED ANNOUNCEMENT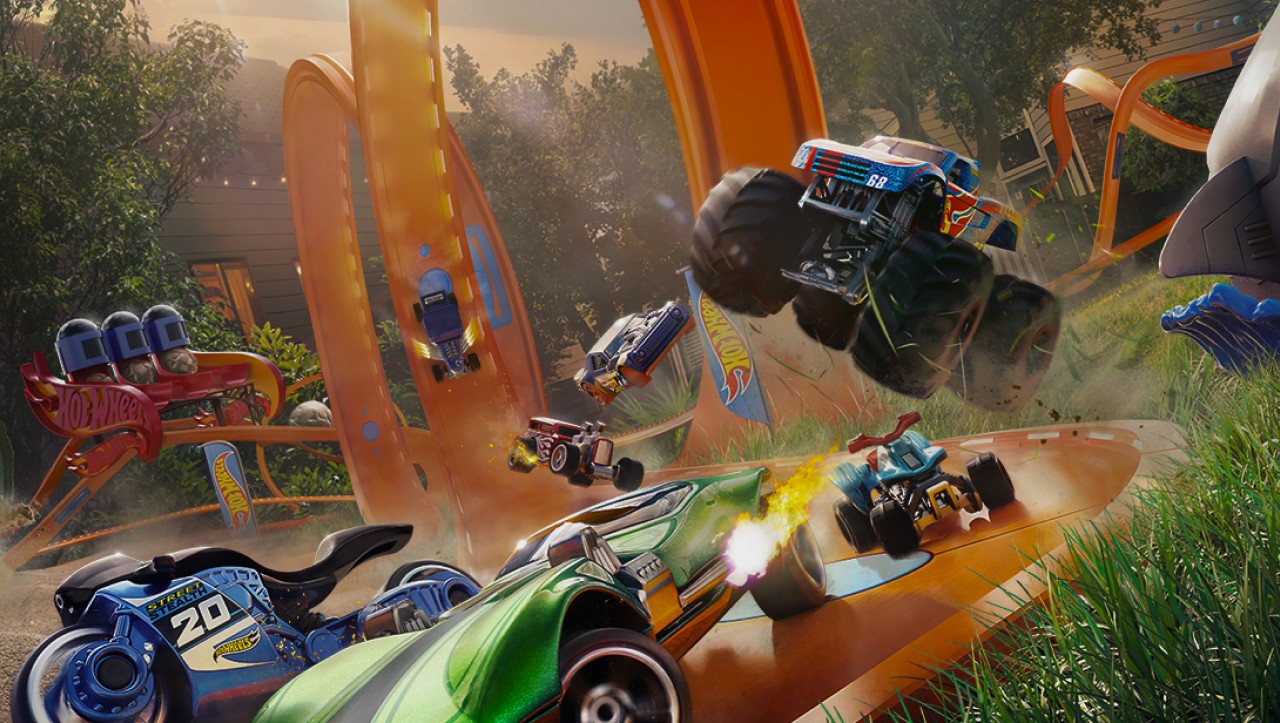 Wild races, spectacular stunts and pure adrenaline. Will you be the new champion of Hot Wheels™ tracks?
New mechanics, new environments, a wide variety of vehicles, and new game modes: Hot Wheels Unleashed 2 – Turbocharged™ promises to be the best adrenaline-fueled adventure that will take your racing skills to new heights, like never before!
Hot Wheels Unleashed™ 2 – Turbocharged will indeed arrive in grand style with over 130 vehicles, including new additions such as motorcycles and ATVs! Three new categories will distinguish their performance, and you can customize their driving style using Skill Points to enable specific advantages, thus creating the loadout of your dreams.
Five amazing settings await you, each with unique terrains that will affect the vehicle's performance, offering you a more dynamic and immersive racing experience. Vehicles will also engage with numerous objects both on and off the track, adding to the unpredictability of the races.
As if that wasn't enough, the game will encourage you to dare with new mechanics like the lateral dash, allowing for epic impacts with the opponents, breathtaking last-second dodges, and surprising overturns of the leaderboard until the very last lap. With jumps, you'll be able to overtake rivals while also discovering shortcuts and secret sections of the tracks. These thrilling additions, combined to the drifting and boost mechanics, add hugely to the strategic depth of the gameplay, turning every race into an unforgettable adrenaline-filled experience.
Among the innovations of Hot Wheels Unleashed™ 2 – Turbocharged the brand-new Campaign stands out, with a storyline that will revolve around four original characters. Coming from different backgrounds and with unique personalities, they will be introduced through animated cutscenes that will turn your adventure into something unforgettable.
Hot Wheels Unleashed™ 2 – Turbocharged will offer all this in a variety of new game modes, including racing against time and rivals, mastering the art of high-speed drifting, or simply colliding with opponents to score points. It's all about fun and challenge, both in single-player and multiplayer, which includes cross-platform races thanks to cross-play*. And if you love sharing the fun with your friends, the split-screen mode will let you engage in exciting duels side-by-side on the couch.
With over 1 million liveries and more than 400,000 tracks created, user-generated content played a crucial role in the success of the first chapter. Hot Wheels Unleashed™ 2 – Turbocharged further encourages your imagination with a refined track builder that will introduce new special modules and features, expanding the variety of tracks you can invent. And since style is a personal matter, the livery editor will allow you to create your original designs, made unique by the brand-new sticker editor to craft, save, and share specific patterns and shapes.
Get ready to unleash your thirst for adrenaline and amaze everyone with your imagination starting October 19, when Hot Wheels Unleashed™ 2 – Turbocharged will be available for PS4, PS5, Xbox One, Xbox Series X|S, Steam, Epic Games Store, and Nintendo Switch™.
*Cross-play not available on Nintendo Switch™.