GET READY TO BURN SOME RUBBER: HOT WHEELS UNLEASHED™ 2 – TURBOCHARGED IS NOW AVAILABLE FOR EVERYONE!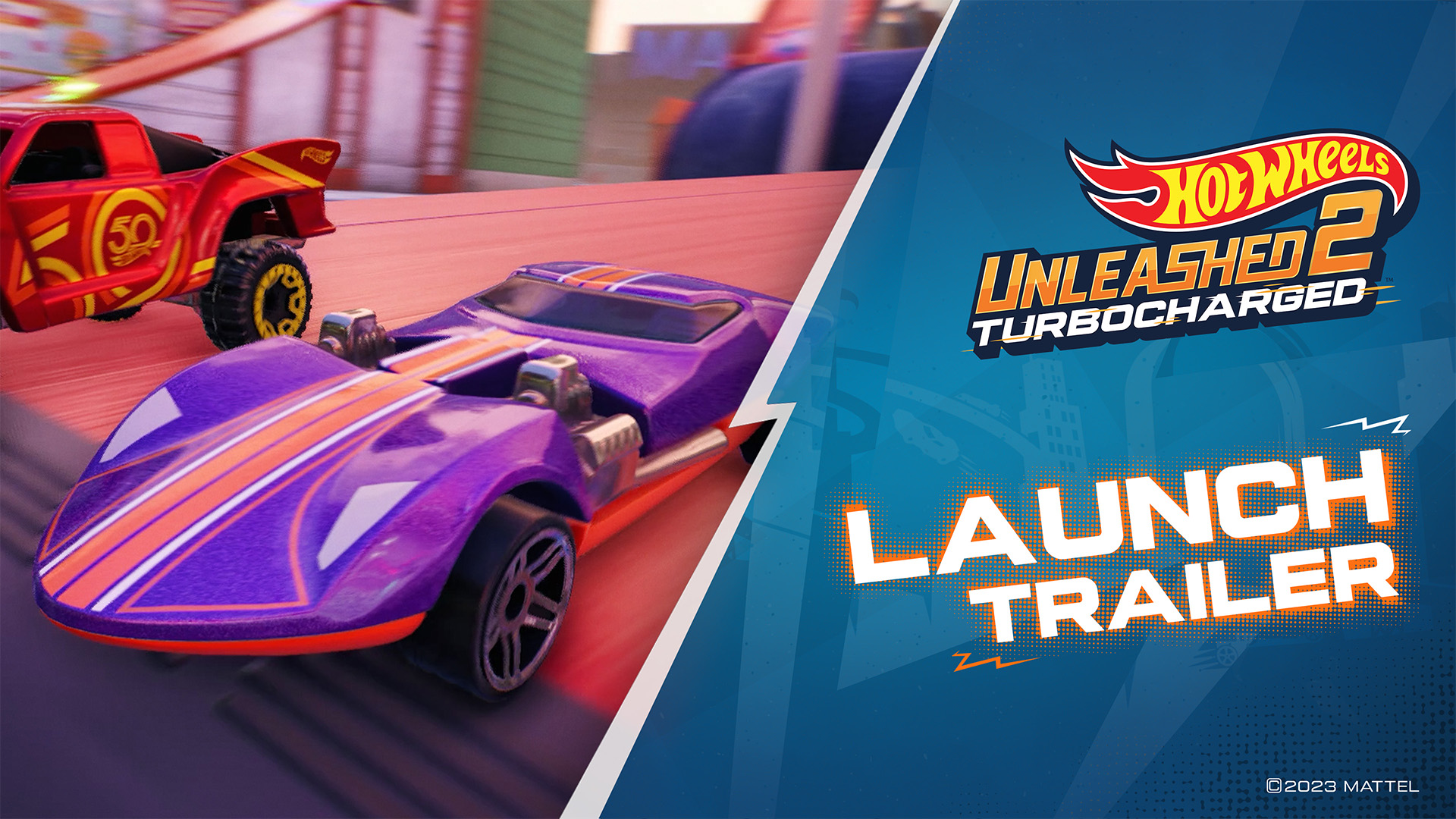 ---
Brace yourself for a rip-roaring adventure where speed, strategy, and creativity collide!
Hey there, Hotwheelers!
From today on, you can get behind the wheel of Hot Wheels Unleashed™ 2 – Turbocharged, the hottest arcade racing experience of the year.
Are you curious to see what's under the hood?
Let's dive in, but before we start, a shoutout to those awesome peeps who enjoyed the early access* thanks to pre-ordering the Legendary Edition. The track is now open for everyone, so let's get the party started!
First off, you'll be able to dive into fresh gameplay mechanics across diverse terrains.
From racing in a nostalgia-filled arcade room and dino-packed museum to burning rubber at a Wild West mini-golf course, the game's worlds offer out-of-this-world fun. Explore them in over 130 super-cool vehicles, each with its own perks, because more wheels mean more fun!
Still got that Hot Wheels itch? Don't sweat it! We're rolling out both premium and free DLCs every month, stacked with goodies our community's been raving about. And just a heads up: we've got 4 epic Expansion Packs coming at you after our big drop on October 19, 2023!
Make no mistake, it's not just about speed this time around, as you'll need to engage your brain just as much as your reflexes!
Dive into a fusion of race strategy and sharp skills, with a revamped Skill System and cool gameplay additions like Single/Double Jumps and Lateral Dash – on top of the classic Drifting and Boost.
Wondering where to showcase these skills?
Hot Wheels Unleashed™ 2 – Turbocharged has so many modes, you'll soon realize there's more action than you have ever dreamed of!
And if you want to get artistic, unleash your creativity with upgraded design editors, allowing you to jazz up your car or design insane tracks.
Hot Wheels Unleashed™ 2 – Turbocharged has also a Story to get lost in!
With quirky characters like Robert, Darla, their robot buddy XR046, and the clumsy Professor Tanabe, you're in for a wild ride filled with suspense, challenges, and boss battles.
And if you love to compete online, this time around we've really stepped up our game with a multiplayer experience like you've never seen before!
The fun never ends! Gear up for some post-launch goodies that are seriously revved up, which means a combo of premium and free DLCs each month, until June 2024!
Hot Wheels Unleashed™ 2 – Turbocharged is now available for PlayStation 5, PlayStation 4, Xbox Series X|S, Xbox One, Nintendo Switch™, and PC via Steam and Epic Games Store. Whether you're all about setting new speed records, plotting your next win, or just here for some good old-fashioned fun, Hot Wheels Unleashed™ 2 – Turbocharged is where you wanna be. Get ready to fuel your passion for arcade racing! Game on! 🎮🔥
*For PlayStation, Xbox and Switch, check availability for your country